Atlanta Lingo - How to Speak Like a Local
Posted by Intown Elite on Thursday, July 29, 2010 at 2:51 PM
By Intown Elite / July 29, 2010
6 Comments
New to Atlanta? Don't worry...it seems like almost everyone in Atlanta is from somewhere else! This diversity of backgrounds is one of the things that makes Atlanta great. If you don't want everyone to know you're new in town, you may want to familiarize yourself with some of the terms below.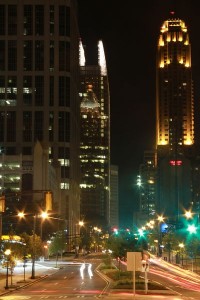 Traffic Terms:
Brookwood Split: Where I-75 and I-85 split heading northbound, in the vicinity of the neighborhoods of Brookwood and Brookwood Hills, forming the south boundary of Buckhead.
Cobb Cloverleaf: Intersection of I-75 and I-285 on the northwest side of town, in Cobb County.
Downtown Connector: The section of highway where I-75 and I-85 join as one and pass through downtown. Often shortened to simply, "The Connector."
East Freeway: Another name for I-20 from downtown through the east side of metro Atlanta.
Financial Center Tunnel: Section of Georgia 400 that passes under the Atlanta Financial Center, in Buckhead.
Freedom Parkway: Parkway running from the Downtown Connector to Ponce de Leon Avenue.
Friday 500: A reference to Friday's worse-than-usual evening rush hour which seems resemble a NASCAR race.
Grady Curve: Giant curve in the Downtown Connector, near Grady Hospital, tends to slow traffic when heavy.
Inner Loop: The inside lanes of I-285, heading east on the top end and west on the South-side.
Langford Parkway: Formerly called Lakewood Freeway, this road runs west from the Downtown Connector to I-285 and then becomes Campbellton Road.
Northwest Expressway: I-75 from downtown through the northwest side of metro Atlanta.
Outer Loop: The outside lanes of I-285, heading west on the top end and east on the Southside.
Perimeter: I-285. Like the Beltway in Washington, this ring around Atlanta tends to be an unofficial demographic marker, separating the intowners from the suburbanites.
Spaghetti Junction: The intersection of I-85 and I-285 on the northeast side of town. To be avoided if at all possible!
Top End Perimeter: The northern segment of I-285 between I-75 to I-85, the most congested part of the Perimeter.
West Freeway: Another name for I-20 from downtown through the west side of metro Atlanta.
Abbreviations & Acronyms:
AJC: Atlanta Journal-Constitution, the largest newspaper in town.
EAV: You may have seen these stickers on cars around town. It stands for East Atlanta Village, a hip shopping and dining district in East Atlanta.
HERO: Highway Emergency Response Operator. Operated by the Georgia DOT, HERO units travel metro Atlanta roads to clear the roads following traffic incidents to restore normal traffic flow. L5P: Shorthand for Little Five Points. (See below.)
MARTA: Metropolitan Atlanta Rapid Transit Authority. Most often used to reference Atlanta's train/subway system, but technically includes the public bus lines, too.
OTP: "Outside The Perimeter." Derisive term intowners use to describe everything outside of I-285, i.e., "the 'burbs."
VaHi: Shorthand for Virginia-Highland.
Locations and other Nicknames:
Five Points: Used to be the center of downtown, where the city's five biggest streets converged. Now it's better known as the city's biggest MARTA station, where the East-West and North-South lines converge. You may pass through this site often, on your way to or from sports or music events. Not to be confused with Little Five Points. (Defined below.)
Little Five Points: A bohemian area of Intown Atlanta, sometimes called Atlanta's answer to New York's Greenwich Village. Located on the corner of Moreland and Euclid/McLendon, between Inman Park and Candler Park.
The Highlands: Informal (and incorrect) reference to Virginia-Highland. (Note the lack of an "s".)
The Hooch: The Chattahoochee river. A popular activity is to "Shoot the Hooch", which is to tube, raft, canoe or kayak down the Chattahoochee river.
The Phil: Phillips Arena, home to the Hawks, Thrashers and various concerts & other events.
The Ted: Turner Field, where the Braves play.
Did we miss anything? If you have any comments, submissions, corrections or suggestions, please let us know!
Photo courtesy of Laura Miller