Inman Park Festival and Tour of Homes
Posted by Intown Elite on Tuesday, April 20, 2010 at 2:44 PM
By Intown Elite / April 20, 2010
Comment
Well, we had a blast at last weekend's festivals, but there are still more to come. This weekend brings us the Inman Park Festival. A preview of the Inman Park Tour of Homes begins on Friday, while the festival proper is Saturday and Sunday.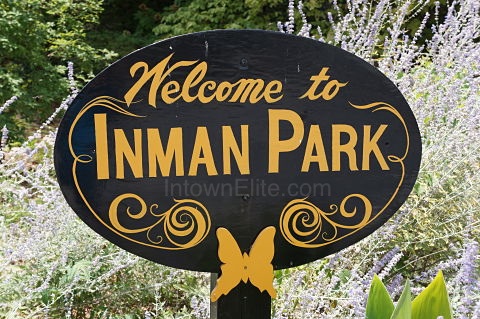 Inman Park neighborhood in Intown Atlanta As in year's past, there will be live bands and entertainment under the tent on Euclid Avenue, in Delta Park and Poplar Circle. Other popular attractions include the Dance Festival in the Trolley Barn as well as the Arts & Crafts Show / Street Market in various booths along the streets of Inman Park.
But the biggest draw of them all must be the parade, featuring a notorious selection of Atlanta's craziest groups, including the the "Trash Monarch" and "Inman Park Precision Attaché Drill Team." After whetting your appetite on the Tour of Homes, be sure to come back and visit our Inman Park neighborhood page to see all the Inman Park homes for sale. Hope to see you there!