Intown Atlanta Foreclosures
Posted by Intown Elite on Thursday, February 25, 2010 at 9:45:59 AM
By Intown Elite / February 25, 2010
Comment
Our Intown Atlanta home buyers are often asking about foreclosures, many times because they assume that a foreclosure automatically equals a good deal.  Well, that's not always true.  There are some great deals on foreclosures out there, but not all foreclosures are great deals.  Also, due to current market conditions, buyers can often find great deals on conventional sales.  So, the important thing is to assess each property for it's own value, and not assume that a listing is a deal or not based on whether it's bank-owned or not.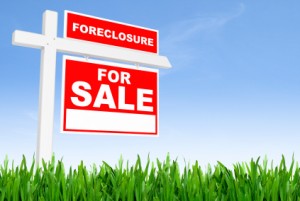 What exactly is a foreclosure listing?  In Georgia, banks can foreclose on a home without a judicial process if the loan is in default.  A clause in the deed to secure debt (mortgage note) gives the banks this power.  You agree to this language when you sign your mortgage loan papers at closing. Using this "power of sale", banks will attempt an auction to sell the property.  These auctions happen the first Tuesday of every month on the steps of the county courthouse where the property is located.  Anyone can bid on these properties, but if you win the bid, you must pay cash on the spot, and there is no right of inspection or other opportunity for due diligence.  Quite often, the bank's opening bid price is higher than what any bidder is willing to pay.  At that point, the property becomes "REO", meaning "Real Estate Owned." At that point, the bank will list the property for sale on the open market.  Listings you can find on this site are these REO or bank-owned properties.  Sometimes the bank will list a property a low price right off the bat, hoping to stir up multiple offers and unload the property quickly.  Other times the bank will list the property at a high price, and slowly reduce the price over time.  This is why you need to asses each deal on it's own merits.  Your REALTOR® can help you make that assessment. Buying a bank-owned property offers the buyer most of the protections of a conventional transaction.  You typically can negotiate to get a reasonable due-diligence period, which allows you time to get your financing in order and inspect the property.  This makes buying a bank-owned or REO listing much safer than trying to buy a property at foreclosure auction. Feel free to shop around for foreclosures on this page, and as always,
contact us
 if you have any questions. Tina & Mike McGee Owners
Intown Elite
real estate services 404.478.7800
Below is a list of the 5 newest foreclosed single-family homes and 5 newest foreclosed condos in Intown Atlanta. For a more comprehensive foreclosure search, see our
Intown Atlanta foreclosures
page.