Living in Intown Atlanta is Green
Posted by Intown Elite on Thursday, April 22, 2010 at 7:24 AM
By Intown Elite / April 22, 2010
Comment
Today is Earth Day, which seems like a fitting day to discuss ways to "be Green". Well, one of the simplest ways to do this is to live closer to the core of a city. Yes, living Intown is Green, in several ways.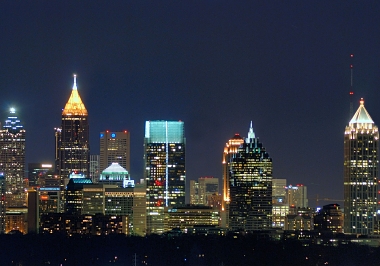 The most obvious reason is that urban sprawl leads to long daily commutes, which leads to more automobile exhaust. Even though we make a living by putting people in our cars to show them properties for sale, our suburban friends are shocked out how few miles we put on our cars compared to theirs. The fact is, the overwhelming majority of our trips are well within a 5-mile radius of home.
Though you might think that a green oasis should be just that, lush with greenery, Manhattan may be one of the greenest places in the country, as ironic as that may sound. The carbon footprint of the average Manhattanite is thirty percent smaller than that of the average American. With nearly two-thirds of the population walking, biking or riding mass transit to work, the rate of car ownership in Manhattan is the lowest in the country.
Of course, with Atlanta's limited mass transit system, it's hard to compare us with New York City. However, if you live and work in Intown Atlanta you'll use your car less without even thinking about it. We can walk to grocery stores and restaurants from our home. Even if we decided to drive everywhere we went, everything is so close and convenient that we drive far fewer miles than our friends who live in the suburbs.
Also, large apartment or condo buildings are more efficient to heat and cool than single-family homes. There are tons of Midtown Atlanta condos available at very attractive pricing right now. That's not to say that you can't have an energy-effecient single-family home. Thanks to several green building initiatives throughout Intown Atlanta several green homes can be found.
Though they may have us beat on mass transit, there's one reason why living in Atlanta is more green than Manhattan or other northern cities. That's the simple fact that cooling a home emits less CO2 than heating that same home. When it's freezing outside, one needs to raise the indoor temperature by roughly 40 degrees to achieve comfort. But when it's 100 degrees outside, one needs only to lower the indoor temperature by 30 degrees to achieve the same level of comfort. It turns out that heating the country in the winter releases nearly 8 times as much carbon as cooling the country in the summer. So living in warm southern climates is "greener" than living in cold northern climates.*
We love living in Intown Atlanta as it is, but if you needed even more reasons to live intown, there you have it. Happy Earth Day!
* Source: Wired Magazine