A recent article in Curbed describes describes 30327 as "the Most Expensive, Exclusive Zip Code of Atlanta." The story includes the typical descriptions, "Beverly Hills of the South," "Georgia's most expensive zip code" and factoids such as it being the second wealthiest zip code in the South behind Palm Beach's 33480.
Yes, it's true when Forbes reports the median home price in 30327 is about 1.5M, but is it really "exclusive?"
Exclusive adjective

excluding or not admitting other things
restricted to the person group or area concerned
catering or available to only a few, select people; high class and expensive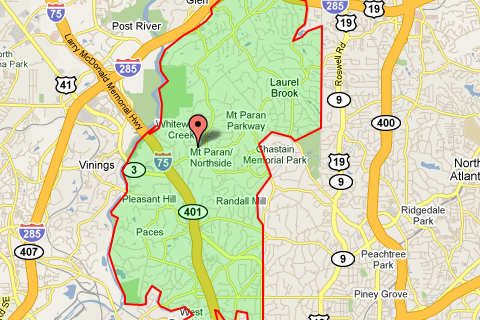 The truth is, unlike other other high-priced areas around the country; 30327 actually has affordable housing options, too. For example, right now there are 2-bedroom, 2-bath condos listed for sale from $135,000. So, for a very reasonable price, one can live in the same "exclusive" zip code as multi-millionaires, and have access to the same highly sought-after public schools in Buckhead. Many of these affordable condos are in Cross Creek, which is a gated community complete with with an 18-hole golf course, three swimming pools and tennis courts. It also has a clubhouse with a health club, restaurant and lounge with both indoor and covered outdoor deck seating, which overlooks the...
!--more-->