New to Atlanta? Don't worry...it seems like almost everyone in Atlanta is from somewhere else! This diversity of backgrounds is one of the things that makes Atlanta great. If you don't want everyone to know you're new in town, you may want to familiarize yourself with some of the terms below.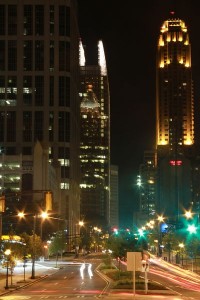 Traffic Terms:
Brookwood Split: Where I-75 and I-85 split heading northbound, in the vicinity of the neighborhoods of Brookwood and Brookwood Hills, forming the south boundary of Buckhead.
Cobb Cloverleaf: Intersection of I-75 and I-285 on the northwest side of town, in Cobb County.
Downtown Connector: The section of highway where I-75 and I-85 join as one and pass through downtown. Often shortened to simply, "The Connector."
East Freeway: Another name for I-20 from downtown through the east side of metro Atlanta.
Financial Center Tunnel: Section of Georgia 400 that passes under the Atlanta Financial Center, in Buckhead.
Freedom Parkway: Parkway running from the Downtown Connector to Ponce de Leon Avenue.
Friday 500: A reference to Friday's worse-than-usual evening rush hour which seems resemble a NASCAR race.
Grady Curve: Giant curve in the Downtown Connector, near Grady Hospital, tends to slow traffic when heavy.
Inner Loop:...
!--more-->