One of the most popular criteria home buyers have traditionally used when searching for a home is square footage. Until very recently, out-of-state or new-in-town home buyers looking for homes in Atlanta found themselves dismayed at the inability to search by square footage.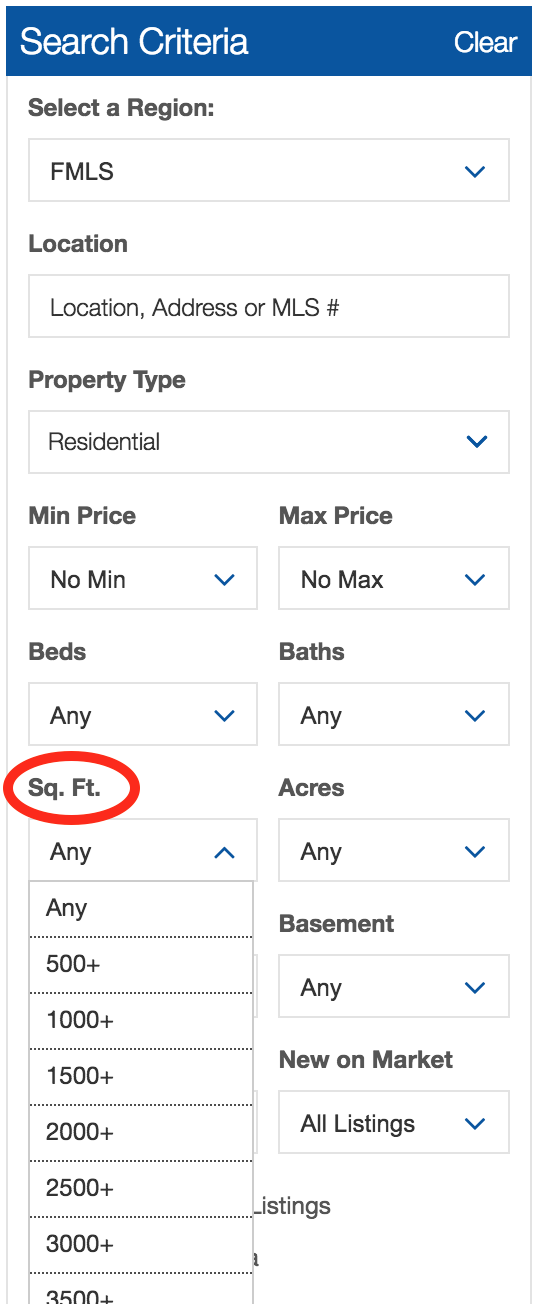 Yes, as absurd as it seems, it had been a long-standing policy of the local Multiple Listings Service (MLS) in Atlanta to prohibit the quoting of square footage in property listings. It was explained to me that this was to protect the agents from liability. Sure, there have been cases in the past where the buyer found out later that the square footage was not as quoted in the listing, and sued the agent. However, most markets throughout the country easily solved this with a simple disclaimer, something like "Information deemed reliable but not guaranteed." Also, most Purchase and Sale Agreements are written such that it's the buyer's responsibility to inspect, survey, appraise and measure the property during the Due Diligence period. (The measurement is usually done by the appraiser.) But even though the local MLS's implemented such disclaimers on general listing information, they still persisted with the ban of square footage information. Until now. Recently, the primary Multiple Listing Service used by Intown Atlanta real estate agents, FMLS, began to allow square footage information. For whatever reason, they did this initially on condos only, but now they have finally allowed it on single-family homes as well.
Still wary of a litigious society, they require that the source for the square footage information is included in the listing. Only three approved sources are allowed: tax records, appraisal, or the builder. Keep in mind, that tax records are not...
!--more-->