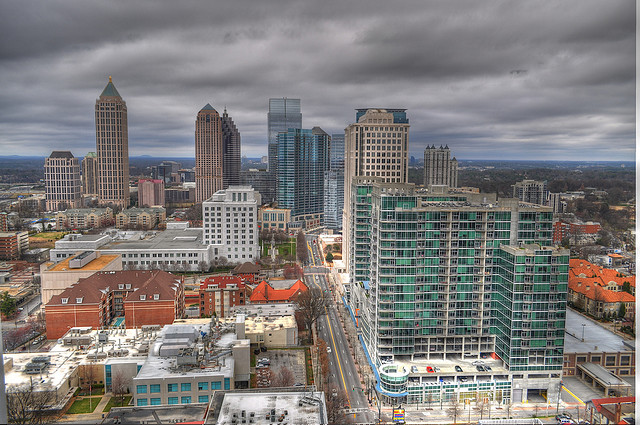 Midtown, one of Atlanta's most walkable neighborhoods. As we reported in a previous blog post, Atlanta is getting a lot of attention lately for the rising amount of "walkable urban development" that's underway in the city. Now, another report from the George Washington University School of Business ranks Atlanta number 8 in the nation in this category currently, with a projected future rank of #5. We think the report validates what we've been saying for years, that Intown Atlanta real estate is a better bet than suburban real estate. The report states,
...the residential housing market has already shifted; the highest-priced zip codes are the close-in neighborhoods directly adjacent to downtown, many of which were low-income areas 20 years ago. It used to be that the up-and-coming neighborhoods were located outside Interstate 285, also known as the Perimeter; today these neighborhoods are located inside the Perimeter.
To read the full report click here.
Photo credit downeym on Flickr. CC license.
...