Virginia-Highland Summerfest this weekend
Posted by Intown Elite on Wednesday, June 2, 2010 at 5:21 PM
By Intown Elite / June 2, 2010
Comment
Well, we've had a fun bunch of festivals this spring, and now the Spring Festivals are over. But don't despair, now it's time to celebrate the beginning of summer at this weekend's Virginia-Highland Summerfest! This is one of Intown Atlanta's best festivals, and includes a little something for everyone.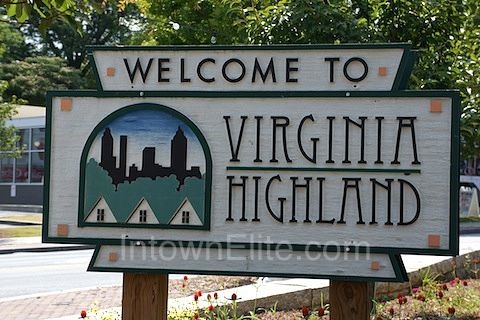 There will be the usual juried artist market featuring works from over 200 artists in various media, as well as lots of live music. Runners can enter a 5K race on Saturday morning, after which parents can bring their 5-and-under kids to the "Tot Trot" at the Inman Middle School field.
The festival is held on Virginia Avenue between North Highland Avenue and Park Drive in the popular Virginia-Highland neighborhood of Intown Atlanta. Admission is free and open to the public for the events on Saturday and Sunday, but there are some festivities on Friday that are reserved exclusively for Virginia-Highland residents. These include a quirky parade (6:30pm) where residents dress up as their favorite movie character, followed by a dinner and an outdoor movie (8:30pm).
Another great attraction is the Neighborhood Acoustic Street Party at "Virginia-Highland Island" (Virginia Ave & N.Highland Ave) on Friday (8 to 11pm) and Saturday, June 5 (9 to 11pm). For a break-down of all the events and activities, click here.
Be safe and have fun!