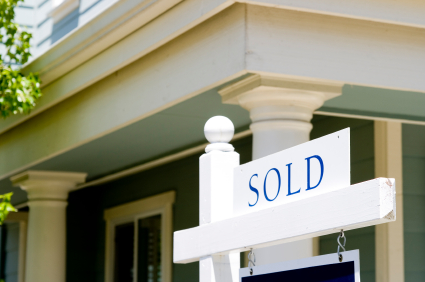 What's your home worth?
One of the first questions homeowners ask when considering the sale of their home is, "What's my home worth?" One of the primary indicators for the value of your home is the recent selling price of comparable homes in your area. If you're watching the market in your neighborhood, you may know what sellers are asking for their homes, but do you know what they're selling for? A Comparative Market Analysis, or CMA, can help you determine of the market value of your home.
Professional CMA
A Comparative Market Analysis (sometimes called a Competitive Market Analysis) is an evaluation of the value of your property by a licensed real estate professional. To complete a CMA, the real estate professional begins by gathering information about your property, then researching recent sales of comparable properties in and around your neighborhood, and finally by assessing the condition and attributes of your property in person. Naturally, an in-person professional CMA is far more accurate than any
automated valuation
. While technology has come a long way, there is so much that goes into a specific home's value that cannot be accounted for without seeing it in person. This is especially true in our Intown Atlanta and Buckhead neighborhoods, where many homes were built decades ago. Two homes which may appear to have similar attributes on paper (or to a computer), may be dramatically different in the degree of upkeep and level of renovation. Very often the details available in the public records are outdated, incomplete or inaccurate.  Homes may have undergone extensive renovation or even additions and this information is often not reflected in the public records. If you're not ready to sell in the near future, an
online analysis
may be a starting point to get a ball park idea. But when you're closer to putting your home on the market, you'll definitely want to get an in-person CMA by a professional.
Intown Elite - Home Seller Services
We left our nationwide franchise to become more efficient and responsive to the local Intown Atlanta customer. Affiliation may provide some benefit for the real estate agent, such as brand recognition, but it does nothing to actually sell a property. Home buyers & sellers don't care whose name is on the yard sign, they just want a
positive experience, value and results
.
A Positive Experience
Like most of the major real estate chains, our previous franchise focused a lot on increasing the number of clients per agent. As an independent firm, we prefer to concentrate more on the service of each individual client. By eliminating franchise related expenses and freeing ourselves from corporate philosophies, we don't feel pressured to take on more clients than we can handle. That means better, more personable service for each individual client.
Value
Agents and brokers affiliated with major brand-name pay a portion of their commissions to the franchise. The franchise may spend these dollars to promote their brand name on TV, radio & billboards, but this does nothing to actually sell a house or add any value for the client. Marketing the property itself is left up to the financial resources of the individual agent. We discovered that, by eliminating the franchise bureaucracy, we can be more efficient and effective at marketing our clients' properties. Going independent also allows us more freedom and flexibility in the programs that we offer to our clients. For sellers, we have a unique structure that, frankly, we could not offer under the franchise. Please contact us for more information.
Results
Our cutting-edge marketing strategies mean that we can provide exposure for our sellers properties that's second-to-none. We also belong to a network of independent and affliated agents, which provide unparalleled relocation and referral opportunities from across the country and beyond. We have an exceptional and proven track record selling homes in Intown Atlanta. All this means that we provide elite service while selling your home and saving you time and money.
Professional CMA
Fill out the form below to request a comprehensive Comparative Market Analysis appointment with one of our licensed real estate professionals.
*

*

*

*

Condo/Townhome
House

*